Former FNCS Champs Queasy and Hen Split
Two of Chapter 3's top players are looking for a new duos partner after Queasy and Hen part ways.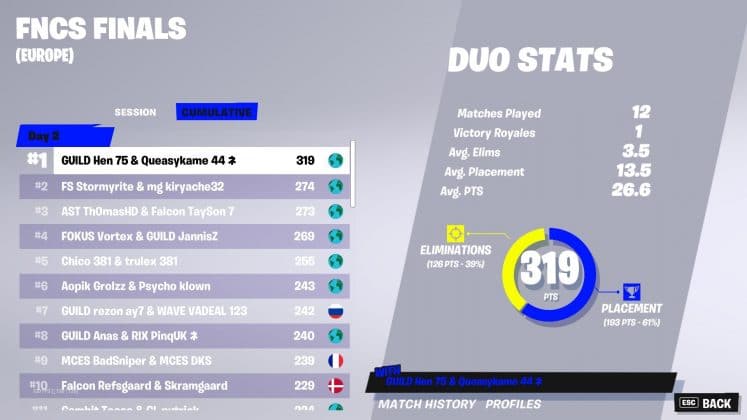 Queasy and Hen are two players who have had a run of fantastic results in Europe for Fortnite. They've proven themselves to be one of the best duos out there, especially in Chapter 3. It looks like their partnership hasn't held up though. This week we've seen that.